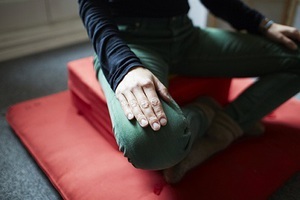 Nyinthun: One-Day Retreat
Most of us are familiar with our annual weekthuns — a one-week retreat offered each year for our South Central Shambhala Region. But we have rarely offered a simple nyingthun, or one-day retreat, and we have never done this as a virtual, online sangha practice.
Practice intensives provide an opportunity for our entire sangha, at all levels of experience, to come together to strengthen and deepen our practice. Called "nyinthun" this all day practice offers time for settling, meditation, and studying, including guided contemplations and movement exercises. Further ignite your wisdom. Consider this opportunity to be virtually supported in your practice by your local community.
There will be morning and afternoon sessions with a break for lunch from NOON -- 1:30 PM. Participants are encouraged to commit to the full day if possible, but to participate in at least a half day.
Facilitator: Lynn Wolfe
Zumdze: Lauren Newton
We are offering the following payment structure, but please do not let money be an obstacle if you are unable to contribute during these challenging times. Patron gifts cover costs for people who are unable to pay. Please choose from among these four payment levels when you go online to register.
$10 Basic support
$30 Average support
$50+ Patron support (helps cover costs for someone else)
Whatever amount you choose
A link and detailed schedule for the day will be sent to registered participants.