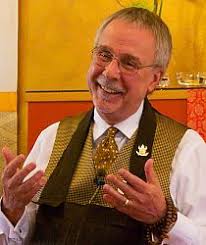 Transforming Unwanted Circumstances into the Path of Enlightenment
with Acharya Moh Hardin
Special weekend program with Acharya Hardin and our Houston Sangha! Rescheduled from original date in February.
This difficult and dangerous time inspires an aspiration to be more wakeful in our lives in order to help ourselves and our world. This requires both the bravery and the skillfulness to do so.
The word bodhisattva means "awake being." On the path of the bodhisattva warrior there is a tradition of training the mind based upon the understanding that whatever occurs in our life is not considered an interruption or an obstacle, but rather is a precious opportunity to wake up. There are specific instructions on how to use the unwanted, unforeseeable circumstances of our lives as the actual material for awakening.
The wisdom and skillfulness these instructions contain are both timeless and extremely timely. In this zoom retreat, let's explore together their profundity and application to the real situations we are facing day to day.
Connection Information
We will meet online using Zoom. If you have never done this before, please try it out in advance.

The meeting URL and password will be sent automatically prior to the program if you have completed your registration by paying online. Please pay online when you register. If price is an obstacle for you, please inquire about our Generosity Policy by e-mailing us at [email protected]