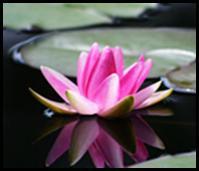 Meditation in Everyday Life
with Celeste Budwit-Hunter
By making a deep connection to the present moment and understanding our mind through the practice of meditation, we learn to make friends with ourselves…
While meditation has many proven benefits, establishing a consistent personal practice can be challenging. Meditation in Everyday Life is designed to help new meditators learn the basics of mindfulness meditation practice and bring the benefits to their daily lives.
Through establishing a consistent meditation practice, we learn to relax and simply be with whatever is going on in our lives. Over time, this meditation helps us to cultivate courage, humor, and stability in the face of the daily complexities we all experience.
The four-week course will cover these topics:
Posture & Worthiness – Foundations of meditation

Breath & Being – Feeling our emotions

Obstacles & Antidotes – Working with thoughts

Bringing It All Together & Going Out into the World
As a theme throughout the course, we'll explore the Shambhala view that creating stability and gentleness in our minds can expand outward to our friends, family, neighbors, and society as a whole.
This supportive online program will provide all the tools you need to establish a strong and consistent meditation practice. Each session will include meditation instruction and practice, a talk, breakout sessions, and general discussion.
Meditation in Everyday Life is the first class in the Shambhala Training curriculum. The Shambhala Training path is a secular course of practice and study that consists of weekly classes and weekend retreats suitable for both beginning and experienced meditators, and open to people of any spiritual tradition. This comprehensive overview of mindfulness meditation and contemplative living practices presents the profound, simple and incredibly relevant view that when we foster a more awake and compassionate relationship with ourselves and with others, we are creating a more awake and compassionate world.
Dates/times: Four Saturdays in June, 10am-noon (June 6, 13, 20, 27)
Cost: Pay what you can; Suggested amount: $75 ($50 if registration is paid by June 2nd); Payment must be made at time of registration. To make other payment arrangements or if you have any questions please e-mail us at [email protected]
After you have registered you will receive the Zoom link to attend the class.
We look forward to seeing you online!