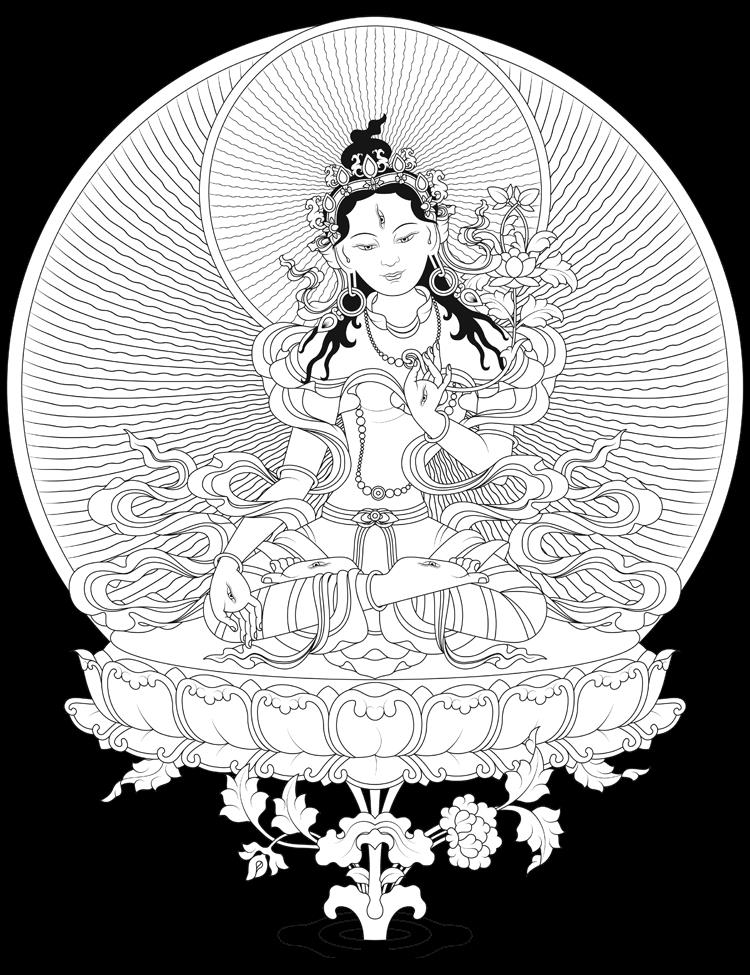 White Tara Practice & Discussion
with Celeste Budwit-Hunter
White Tara practice and discussion 1-2PM
This practice is open to the public and we will provide copies of the text.
White Tara is one of the most famous bodhisattvas of compassion in Tibetan Buddhism. Emanated from the tears of the compassionate Avalokiteshvara, peaceful White Tara is said to witness the suffering of beings through her seven eyes, and she soothes their fear, calms their anguish, heals their suffering—both individual and communal—and extends their lives. This is a lineage practice particularly relied upon in times of domestic and community turmoil and disharmony, and when personal or family health is threatened.
Join us afterwards for:
Tea Break 2-2:15pm
Shambhala Community Meeting 2:15-3:45pm
Please register online for either or both of these programs.
Cost: $10 non-members / free for members
Location: 808 W. Main St., Houston 77006