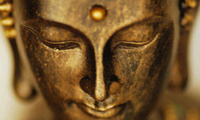 Wednesday Evening Meditation
Please join us at 808 W. Main St. 77006, just off Montrose and Richmond at Bayou Bliss for mindfulness meditation practice. Everyone is welcome.
We practice a mindfulness/awareness meditation technique called shamatha/vipashyana and it includes some chanting to open and close our practice. People are asked not to arrive or leave during chants, but feel free to arrive and leave during silence when you need to. Free of charge.
Group sitting/walking meditation starting at 7pm followed by dharma book reading and discussion.
Please enter thru the back door, plenty of street parking!
Meditation instruction available at 6 p.m. by appointment. Contact [email protected] to confirm your attendance.